Drs. Ron and Nancy Rockey are the founders of Fixable Life, Inc., which they created after years of marital frustration and discord leading them to Graduate Degrees in Marriage and Family Therapy and Pastoral Counseling.
Ron and Nancy come from two very different walks of life. Ron is from a family of six children, and Nancy was raised as an only child. Ron was unwanted – and considered an inconvenience in his family, whereas Nancy was cherished. Both, however, were wounded in their early character-forming years and suffered the consequences of those painful experiences.
They hon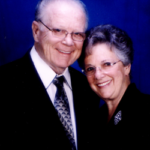 estly believed that theirs was a "match made in heaven," but they say, "The day we married, we lit an inferno that nearly destroyed us and our daughters as well." Fortunately, sheer determination to make the marriage work sent them back to school for their graduate degrees. It was during that experience – an acquisition of knowledge – that they began to investigate and understand that their beginnings had set up the marital challenges that nearly ended their marriage. Thus began their journey to wholeness.
Their "mess became their mission" as they often say. "What doesn't kill you often creates a passion within you to help others who struggle in life."
Our educational team offers solutions for enriching life! Using seminars, videos & written material, we offer an alternative to psychotherapy, helping individuals to take control of their thoughts, feelings and behaviors, thus enhancing careers, relationships and personal joy
Fixable Life, Inc is a designated 501-C3 Educational Non-Profit Corporation.
Our Story