You may be new to Life Renewal (formerly Fixable Life, Inc.) and if so, you are no doubt curious about why and how this ministry began. For the next three blogs, we will share our story.
Ron and I were married in August of 1965, on the hottest and most humid day in Connecticut's history! The non-air-conditioned church was packed, adding to the intense heat. Little did we know on our happy day, that the temperature of the atmosphere would predict our first 12-15 years of struggle and discord. We had no idea that our days as babes in the womb and our first several years of life would set the stage for our later difficulties. Regardless of our ignorance then, it took us those struggling years to finally begin to find some answers.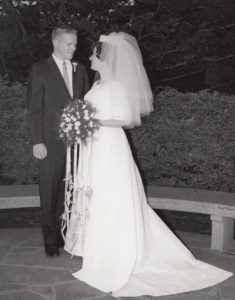 Ron was born to a family who didn't want him. He was number four in the line-up of children, and his parents had decided that three was enough, but . . . He was born in the attic at the end of his mother's 10th month of pregnancy, weighing 10 ½ pounds. His mother was rushed to the hospital and her survival was in major question. He was left in the care of his nine-year-old sister for several months. Having his needs met was just a dream, try as best as she could to "mother" her brother.
Once the family came home, they decided to have two more children. Ron was ignored, sent alone at 4 years of age to the movie theatre for long afternoons. He watched his older brother be beaten down in the furnace room, while mother sat on the stairs egging on his dad, encouraging him to beat George more and more. George would come to bed, bloodied and blistered, and Ron learned to never trust a woman.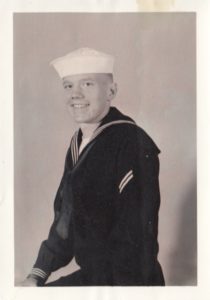 I (Nancy) was born just as WWII was beginning. Two weeks into my parent's marriage, my father was drafted. During his time at boot camp and medic training, my Mother was pregnant with me. When I was a 14-month-old, we were sent south with father for advanced medic training; it was then that I learned to never trust a man, because my father's aim was to break my will. After three months, Dad was sent directly overseas to the thick of the war, leaving a yet-again-pregnant wife and an 18-month-old daughter. My brother was born and within 10 days had died due to a hospital accident. Mother was alone, mourning the loss of a son, and wondering how and where her husband was.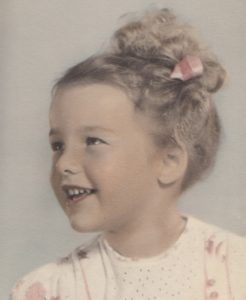 Fortunately, my mother's parents gave Mother and I a good home, and I had the positive influence of grandparents. My dad came home when I was four–a fearsome stranger to me. Quickly he moved us away from my grandparents to an apartment of our own. My father was a brilliant man, a biblical scholar, and a strong disciplinarian. He was very athletic and a fine woodworker. My nurse mother worked the 3-11 shift, and Dad was my caregiver during that time. At age 8, we moved to a country home with Grandma and Pa, my comforters. However, it was there that I endured five years of sexual abuse from a neighbor.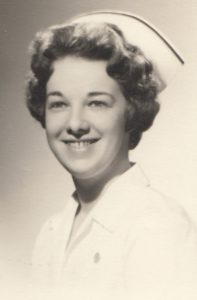 It wasn't until 1980 that Ron and I, ready for a divorce, opted to go back to school for a master's degree in family therapy that we began to understand why our marriage was difficult (at best). It was then that we began our journey to healing, which benefited us personally and as a couple. The ripple effect began to benefit our children, too.
In the next blog, we will begin to tell the story of how God intervened, through knowledge, to heal us and our marriage.