In 2007, I began to notice changes in my Ron. He began to be exhausted much of the time. My "Every-ready Bunny" lost his desire to hop along, still doing the work we'd been called by God to do. He even wanted to sell our wonderful bus (and yes, we still miss it–a lot!). Even when shooting the videos for The Journey, he always wanted me to "open the segment"–quite unlike him. We had purchased our home in New Mexico to be our retirement home and spent a bit of time there as we could.
In 2008, the U.S. economy went "belly-up;" our sponsors lost a great deal of income and could no longer fund our work. Our income took a steep dive, and we were forced to sell our Arizona home and move to the smaller house in New Mexico. No problem, as we LOVE it here!
We look back over the way the Lord has led us and are beyond amazed at the near-death experiences from which He has saved us, and the wonderful results of the work He has called us to do. Once, we (the bus and us) nearly fell off a mountain while being stuck on a narrow, steep, gravel road at a hairpin turn. Another time, our engine was on fire. And we'll never forget losing steering while passing a semi on a two-lane bridge over alligator-infested waters. We would not give up one experience, regardless of how it felt at the time, and are so very grateful for the memories of those experiences and for those whose lives were impacted for good, by His grace.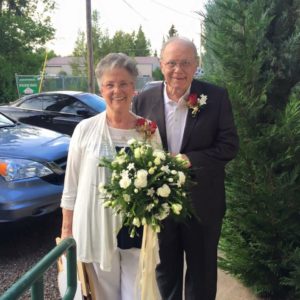 So WHY would we embark on this particular "journey" through life and career?
1. God called us to do so. We know that for sure, even though there were lots of objectors who tried their best to stop us. The thing is, if God calls, He provides the determination and strength to do what He has asked.
2. Our personal beginnings gave us understanding of what others endure, and our willingness to share ourselves, be transparent, gives others hope.
3. As we have helped others through inspiration by the Holy Spirit in personal interaction and in writing recovery programs and books, we ourselves have increased personal understanding and ever blossoming relationship with each other.
4. We had no idea that God would grant us the privilege of seeing so many lives transform. What an incredible thrill to hear from those who now have hope and can enjoy their lives and loves. We can barely imagine what heaven will be like to meet many who have been helped because God called and used us, as we listened to Him.
5. We have discovered that recovery from wounds we have received is the process known as Sanctification–becoming whole and holy. You see, thoughts and behaviors that do not serve us, God or others well, are what God asks us to get rid of (Ephesians 4: 30 and 31). Doing so benefits us and those with whom we relate.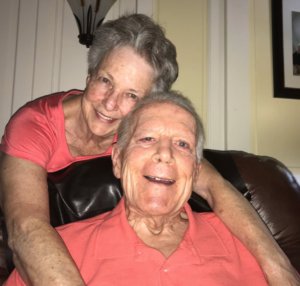 If you are wondering if you should jump into recovery, if you are scared of the experience, we would encourage you to take the plunge! Many have told us that they signed up and backed out multiple times before their first class, but they are so grateful that they listened to that "still small voice" calling them to healing, hope, and love. Is the process always easy? Confronting truth seldom is easy, but the results are amazing. Give yourself the gift of a better life with Binding the Wounds or The Journey, or consider ordering a book and workbook to begin at a slower pace.
God bless you as you do your work. He will be with you every step of the way!